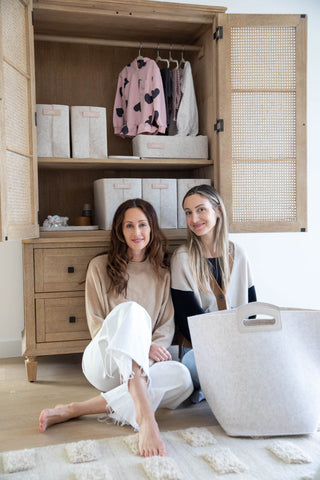 The 3 ways our bins are uniquely designed to keep you organized.
Stefani and Alexa started SortJoy with the goal of creating better, more beautiful, more sustainable, easier to use organization products.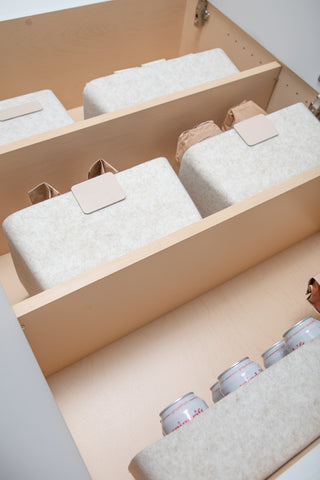 1. Opaque bins (goodbye clear plastic) are key.
Opaque bins allow you to keep items make sense together. With clear bins (which are very popular) you have to optimize for color or appearance. A color-coded system is actually often counter productive and hard to maintain.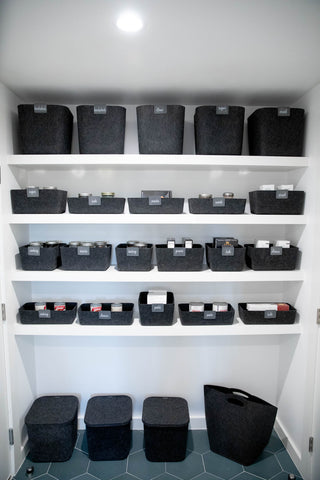 2. Super lightweight bins offer 10x the functionality.
A bin that's easy to move can be the difference between a functional system and a dysfunctional one. Popular wire, wood and wicker is exponentially heavier. Another bonus is that felt bins won't scratch your surfaces and are essentially unbreakable!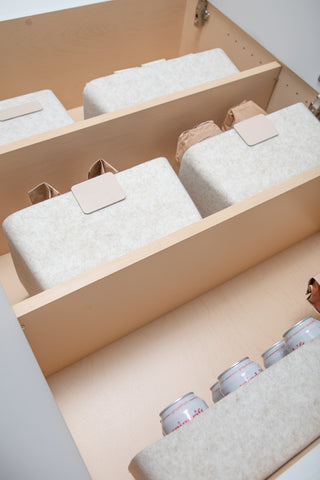 3. Elevated in every way, designed to streamline.
From our Bins to our Labels (and even our Label Tags), our products are made to elevate your space and create a sense of calm. While rainbow organization is instagram worthy, neutral organization is sustainable, timeless, and streamlined.
What Customers Are Saying
The Flex Bins
★★★★★
"These are gorgeous and so useful! I filled them quickly with scarves, towels, and yoga mats. Great way to keep a closet tidy and beautiful."
The Sculpted Bins
★★★★★
"I am loving these bins! They are very sturdy, but not bulky and I love the lid top. They somehow look sleek, clean and warm all at the same time. Will definitely be ordering more of the structured felt items."
The Labels
"Heavier and higher quality than expected. I understand the price now :)"
Pantry Staples
One of the many spaces we simplify and streamline