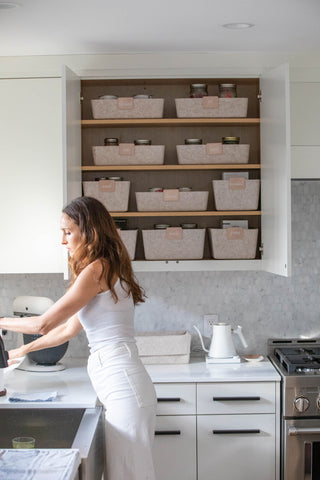 EXPLORING
The Pantry
one of our favorite spaces to optimize
Prioritizing Health
A well-designed pantry space can set us up for success in the kitchen and beyond. Whether it's baking supplies, dinner ingredients, or simple snacks, a well-defined, easy-to-access pantry helps us mentally keep track of what we have, freeing up the space we need to make healthy decisions (and maybe even get creative in the kitchen)!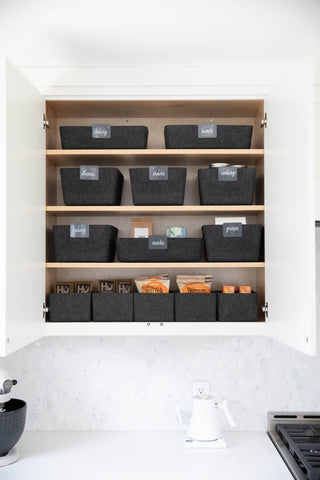 We love lightweight bins for the pantry because it's essential to be able to move these bins to easily access daily food items. This also allows us to more easily inspect for stock levels and expiration dates.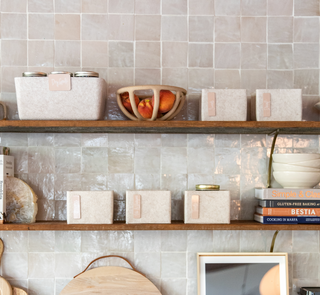 Labels are such an important element of any pantry space. Our Labels are meant to complement our bins and your space. They also allow your to get creative with placement and mixing and matching.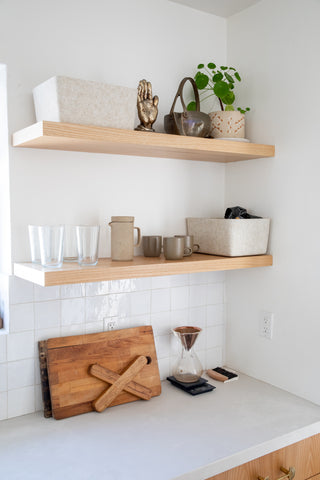 If you're using clear or see-through bins, items need to be perfectly lined up or color-coded in order to look "in order". By using a bin that is opaque, like our felt bins, all you have to do is get the right thing in the right bin, and voila! The space not only looks organized, but is organized. 
Our soft felt is your wood shelves' new best friend. You can slide them around with no issue because they are both lightweight and soft. Also, if you accidentally drop a bins, they're not going to break. Try dropping a clear plastic or wood bin. Unlike others, SortJoy is built for a lifetime. 
Shop This Look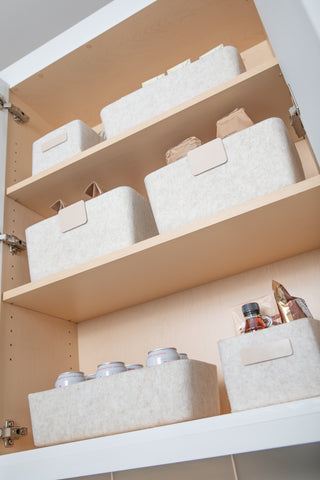 Have questions about your playroom or another space? Email us, we're here to help!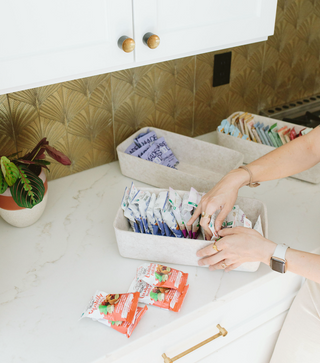 The Modern Minimalist using The Sculpted Long Bins in Stone