Write it Out
We recommend writing on these with wet-erase pens or sticker labels. Also consider our Label Tag Collection.
Clip Attachment
These Labels work well with our Sculpted Collection, Bins with Lids or bins of other similar materials
Streamlined Simplicity
Like our Bins, our Labels immediately add an elevated uniformity to any space.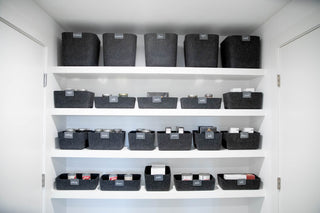 pantries, bathrooms,linen closets, laudry rooms, offices + more...