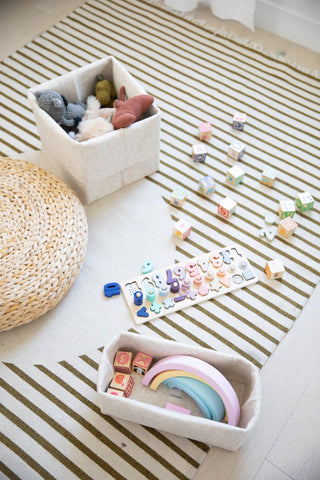 EXPLORING
The Playroom
make putting away as easy as play
Prioritizing Play
A well-designed play space can set a child up to apprecaite both the space they have to play and the toys they have to play with. Organization habits start at a young age. By keeping things easily accessible, children don't need you to access their toys or to put them away!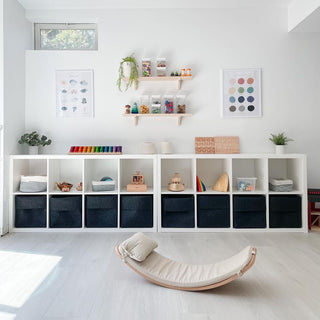 We love a cubby unit for playrooms. This utilitarian piece of furniture inspired us to design our first Bin here at SortJoy. They are just as great for playrooms as they are first apartments and dorm rooms.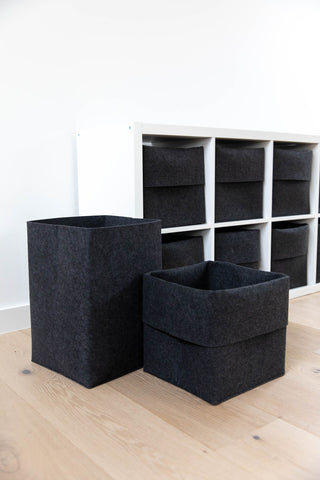 Our Flex Bins Flex Collection is a great investment for anyone and everyone because they are height adjustable. This means that as needs change over time, so can the function (and size!) of this Bin.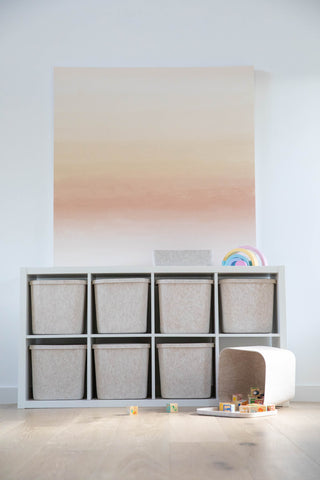 Our Sculpted Bins add structured durability to any space. They can be paired with Lids, helping maintain the ultimate streamlined look or making them stackable. Our Lids also function as trays.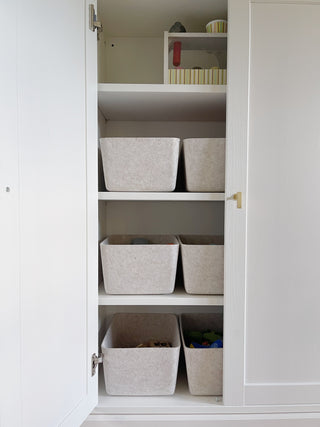 One of the most important things to consider when selecting a biin for a playroom is weight and ease of use. Our Sculpted Bins are super-lightweight, maintin their structure even with heavier items in them and come in 3 sizes.
Shop This Look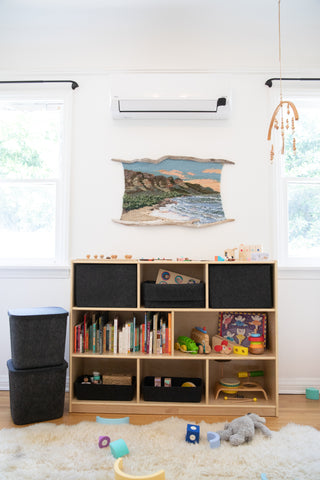 Have questions about your playroom or another space? Email us, we're here to help!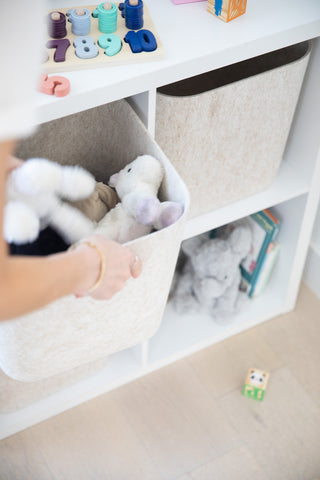 The Sculpted Bins in Stone