Storage for Clothing
Of all of the items we own, most of them live in our closets and in our dressers. For that reason, the importance of decluttering and organizing in this space can't be overstated. We often start and end our days interacting with this space. It's so worth investing the time to make sure we can move through it with ease and joy!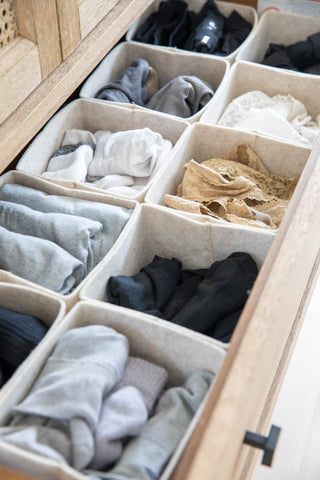 Our Petite Bins are perfect for building easy, flexible systems within drawers for all of those tinier items. The small size of these bins allows them to help you stay organized without needing to be perfect. It's all about finding that balance!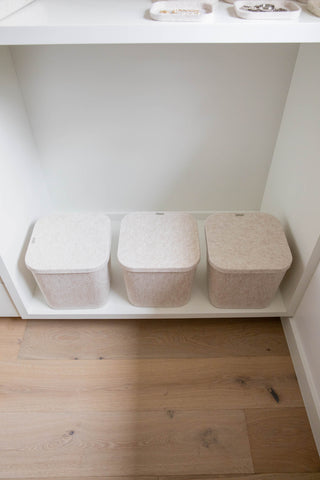 Our Sculpted Bins with Lids are perfect for creating a home for those items you need less often. If you don't need winter hats or bathing suits all year long, the Sculpted Bins with Lids are a great, stackable place to store those items.
Our Small Flex Bins are height-adjustable, making them great for spaces that can make use of a little vertical space. In addition to that, their multi-functionality make them a great investoment if your needs may change over time.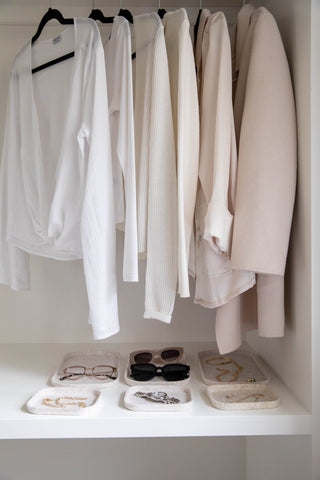 Our trays are a dream for creating intentional spaces on surfaces. It may not make sense to "put away" your most-used glasses or jewelry into a box or drawer. Enter our trays, which create a meaningful home for those items, anywhere.
Shop This Look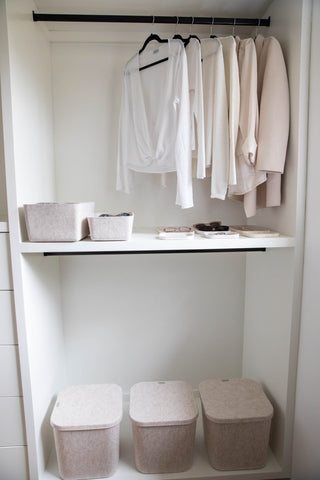 Have questions about your playroom or another space? Email us, we're here to help!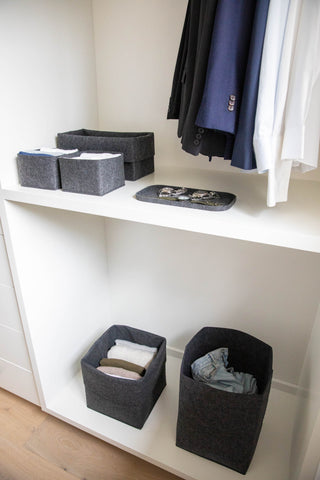 The Flex Bins, Small Flex Bins, and Trays in Carbon