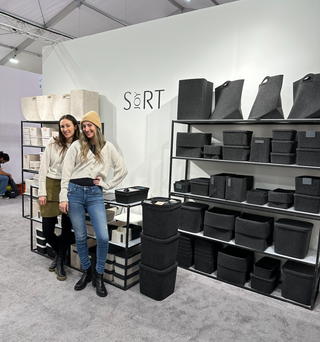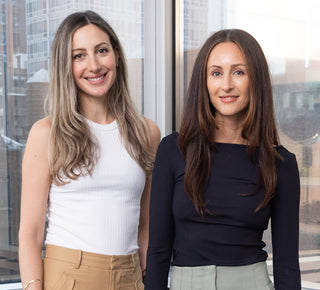 Welcome to SortJoy
We're a women-founded company working to make home organization more sustainable and approachable. Our guiding light is our belief in organization as self-care.
Shop the Look
Monochromatic for Calm Spaces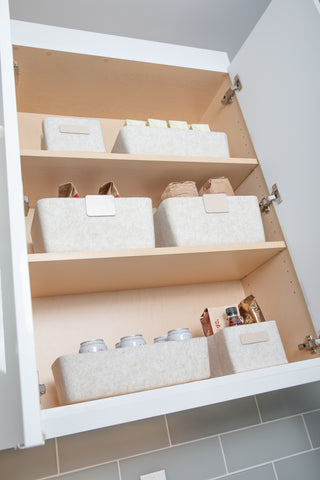 Shop the Look
Monochromatic for Calm Spaces
"I am a big fan of the neutral color and the quality of the material. I also really appreciate that I can fold the containers to fit the height of my shelves perfectly."
– SortJoy Customer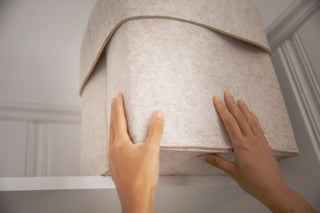 "The charcoal is such a pretty color and the quality of this bin is incredible. Highly recommend these flex bins"
– SortJoy Customer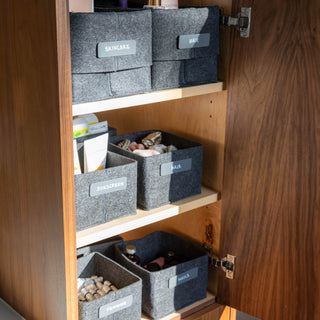 "Amazing, high quality bins! They look great in our mudroom. They are totally worth the price!"
- SortJoy Customer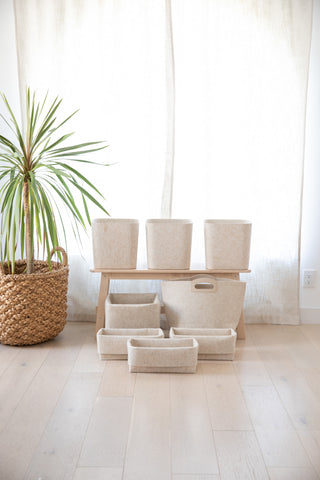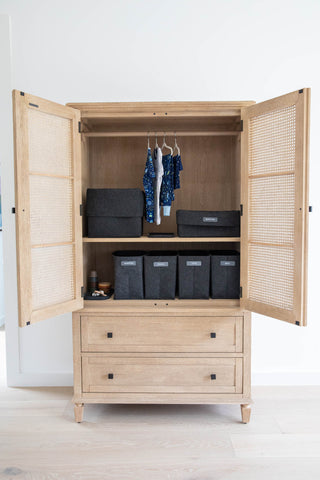 Why SortJoy Bins?
Opaque bins mean you can keep whatever items make sense together, instead of optimizing for color or appearance.
While it looks nice, a rainbow assortment or a color-coded system is often counter productive and hard to maintain.
Try a super lightweight bin for 10x the functionality.
Our felt bins won't scratch your surfaces and are essentially unbreakable! A bin that's easy to move can be the difference between a functional system and a dysfunctional one.
The secret to having a well-organized home isn't doing a once-a-year big organization day.
It's about creating a system that you can maintain every day. That means being kind to yourself and enjoying the process of figuring out what works for you.