Adjustable By Height
Our Flex Material can be folded over or "cuffed" to the perfect height for your needs.
Lightweight + Durable
At 5.58 oz, this Bin is incredibly lightweight, but also durable and soft.
Streamlined Simplicity
The Petite Flex Bins immediately add a calming softness and uniformity to any space.
"These are my new favorite thing. I used them to corral an unruly bra drawer—and I've now smile every time I open it. I've decided every drawer in my house needs them. I'll definitely be purchasing more."
– SortJoy Customer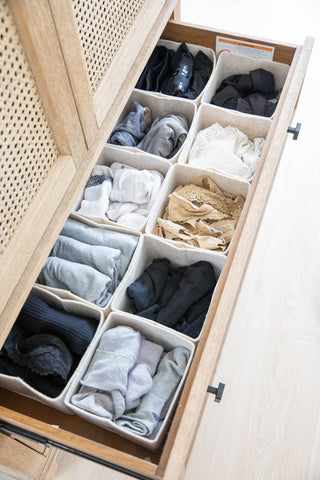 "The cutest, tiny version of the larger bins- the petite flex bin is perfect for smaller spaces and drawers (although you won't want to hide them from view). Well made and so pretty."
– SortJoy Customer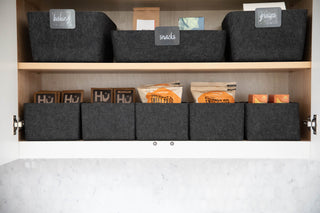 snacks, socks, nail polish, art supplies, contact lenses + more...