Complete the look
Do you love your linen closet? Customize for your needs with labels, height-adjustability, and lids!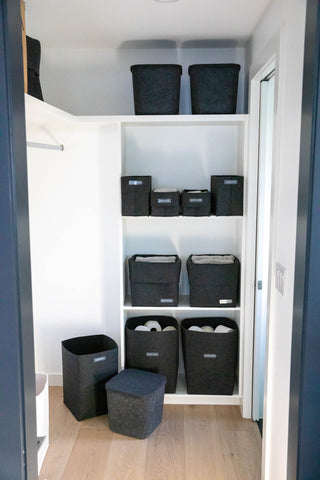 Adjustable By Height
Our Flex Material can be folded over or "cuffed" to the perfect height for your needs.
Lightweight + Durable
At 14.2 oz, this Bin is incredibly lightweight, but also durable and soft.
Streamlined Simplicity
The Flex Bins immediately add a calming softness and uniformity to any space.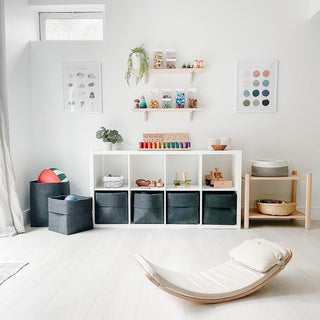 towels, toys, toilet paper, laundry baskets, cubby units + more...